About The Club
The Point Lookout SLSC was formed in 1947, and we've just celebrated our 73rd season in lifesaving.
The Club was formed by a few locals and since this time, has developed into a strong club consisting of over 800 members.
Point Lookout SLSC is the most northern club in the Qld South Coast Branch. It is situated on a rocky headland on the north eastern tip of North Stradbroke Island (Minjerribah), 50 km east of Brisbane. There is no bridge to the mainland, so the members travel to the island by barge or water taxi and then by road across the island to the Clubhouse.
Apart from the unusual feature of being based on an island, the Club continues the strong tradition of Surf Lifesaving through both its Junior and Senior membership. Younger members of the Club are well represented through Nippers with parents actively encouraged to participate.
We are the only Surf Life Saving Club in Australia to actively patrol two beaches (Main and Cylinder beaches) and also provide roving patrols (water and land) of six other beaches on North Stradbroke Island.
The lifesaving patrolling season commences on the first weekend of the September School holidays and continues every weekend and public holidays through until the first weekend in May.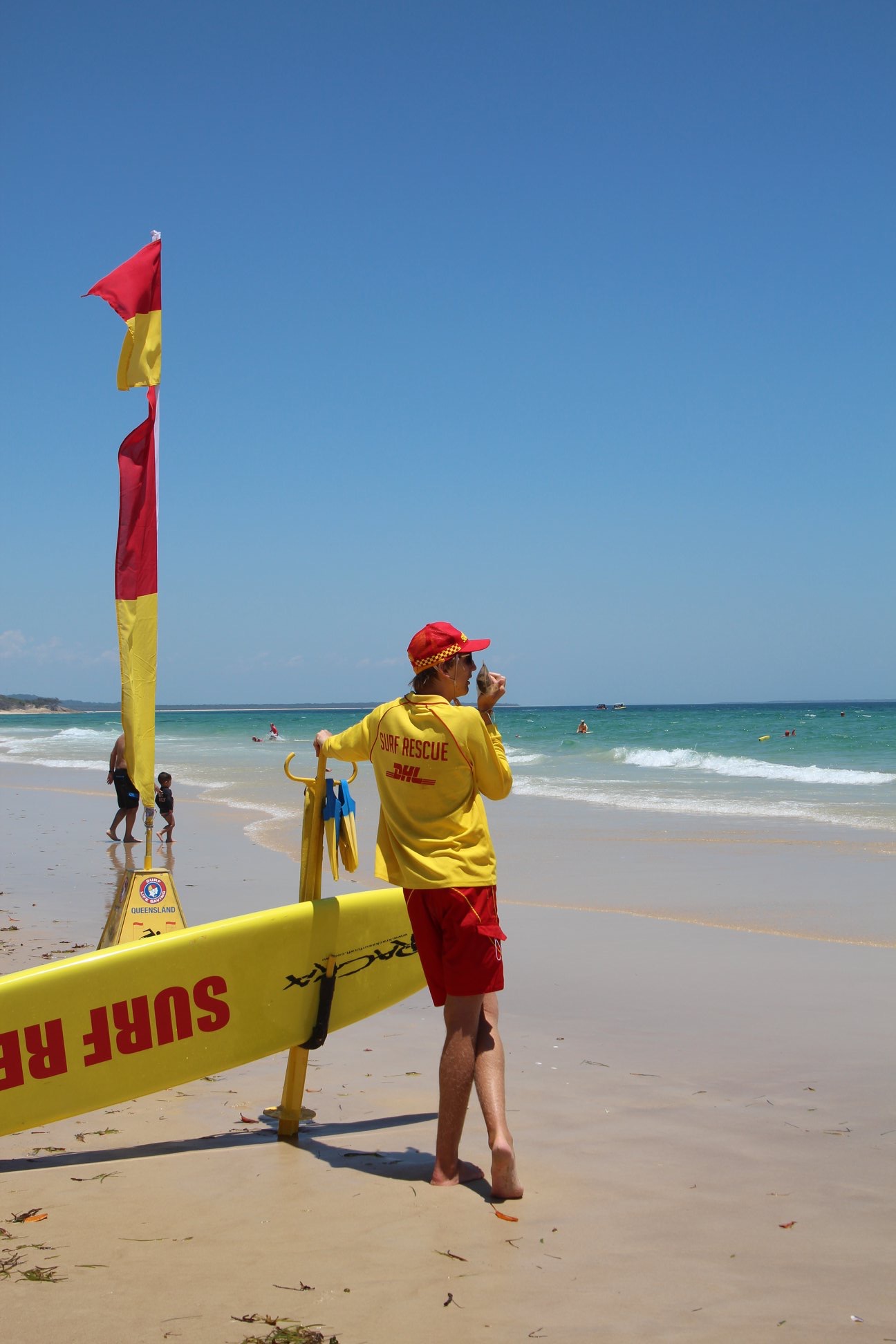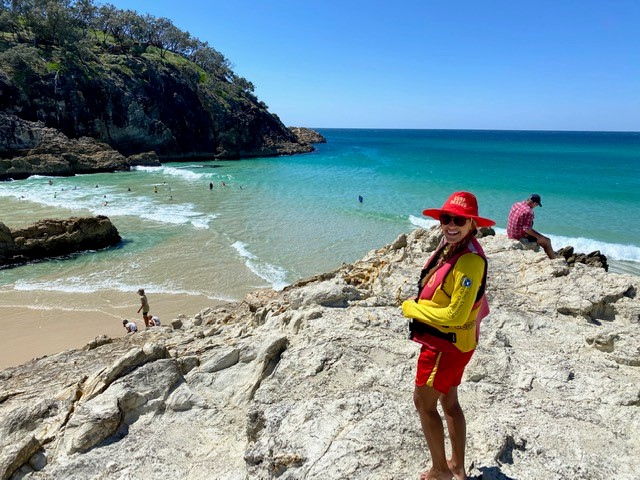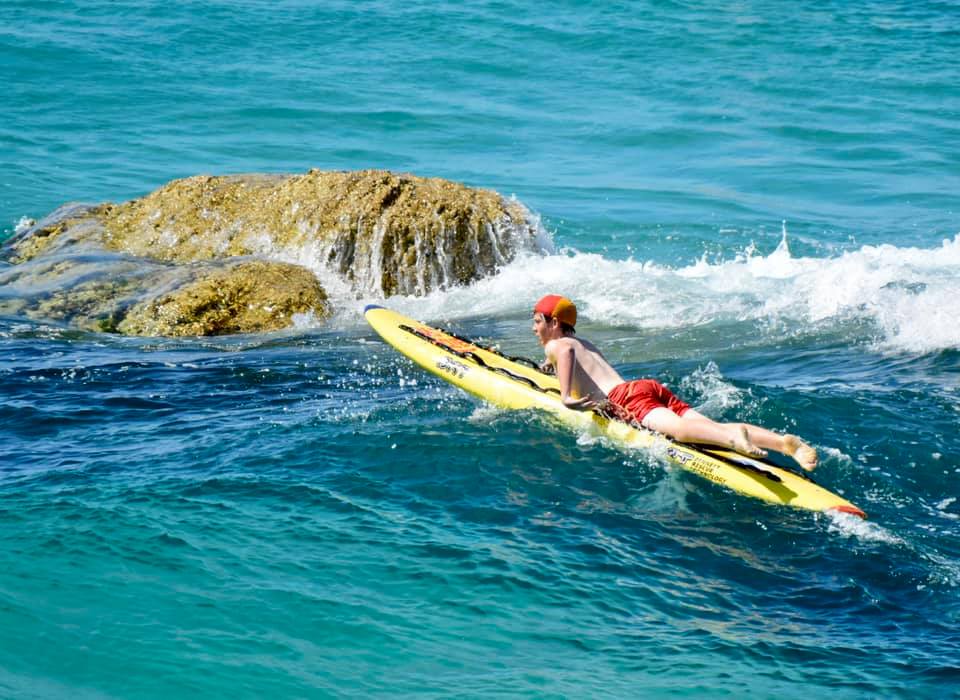 Would you like to…
Help the Community?
Lifesavers are an integral part of the Queensland emergency services community, especially on North Stradbroke Island (Minjerribah).
By looking out for beachgoers to prevent drownings, apply first aid to injuries, and simply be a reassuring presence by wearing the iconic 'red and yellow'.
Develop new skills?
First Aid & Advanced Resuscitation – Lifesavers are able to participate in various emergency care training programs free of charge after obtaining their Bronze Medallion. This includes first aid and advanced resuscitation techniques.
Leadership – Lifesavers can develop and apply their leadership skills by becoming a Patrol Captain and leading a patrol team of lifesavers on the beach.
Operating lifesaving equipment – Lifesavers can undertake training in order to use critical lifesaving equipment, including the IRB and Wave Runner (jetski).
Make Lifelong Friendships?
Beach patrols are a great way for lifesavers to make new friendships and catch up with old friends.
Pursuing Lifesaving Pathways
Dedicated lifesavers can apply to join the specialised Operations Support service on the Gold Coast. Operations Support services include: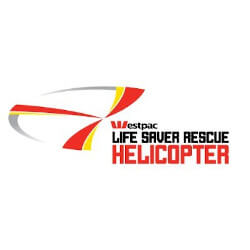 Westpac Lifesaver Helicopter Rescue Service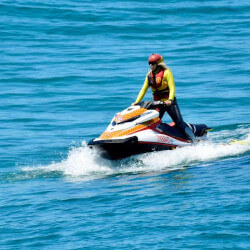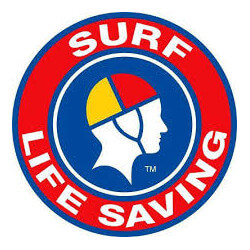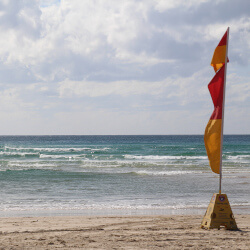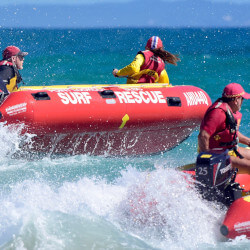 Emergency Response Groups
Operations Support
Dedicated lifesavers can apply to join the specialised Operations Support service.
Rescue Water Craft (RWC) Operator
The Rescue Water Craft Operator or RWC (jet ski) service works closely with on-beach lifesavers to conduct roving patrols, surveillance and rescue missions along the coastline.
RWC operators use their training and skills to manage and operate this vital piece of lifesaving equipment to watch over and protect beachgoers.
SurfCom Operator
SurfCom Operators play a key role behind the scenes, liaising with on-beach lifesavers and coordinating SLSQ's response to coastal incidents, rescues and major first aid treatments in real time.
SurfCom Operators provide an important link to emergency services and are responsible for liaising directly with police and ambulance officers when required.
SurfCom Operators also take charge of monitoring activity along Queensland's expansive coastline using state-of-the-art technology, including GPS tracking and SLSQ's wide-reaching network of coastal surveillance cameras.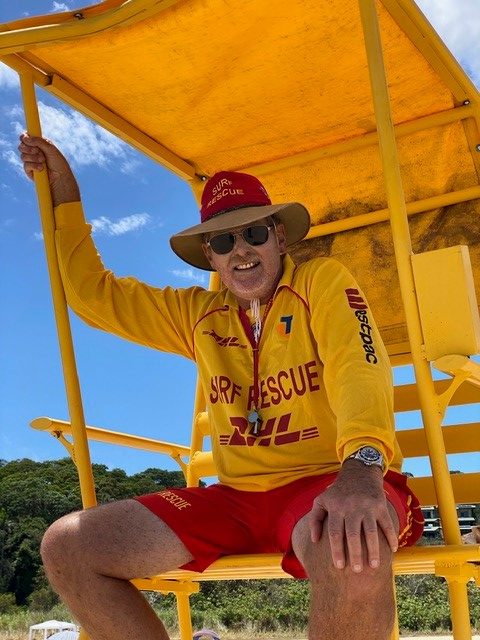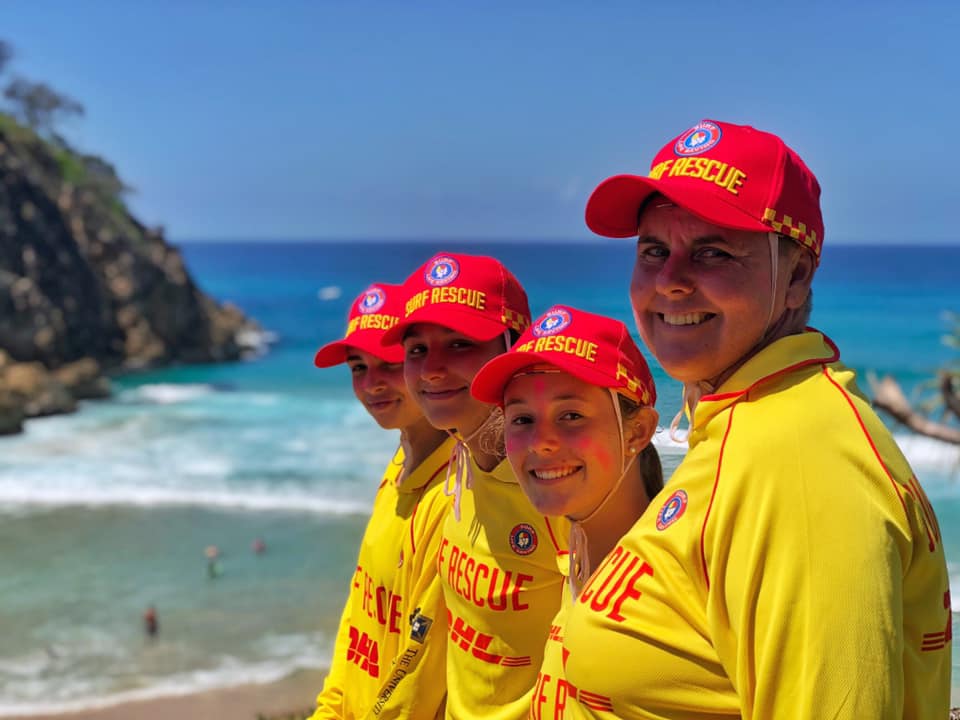 Duty Officer
Duty Officers provide vital support to surf lifesaving clubs and patrol captains each weekend, ensuring that services are rolled out effectively and efficiently across South East Queensland.
Duty Officers are responsible for liaising with a wide range of key stakeholders including clubs, patrol captains and their patrol groups, emergency service organisations, SurfCom operators, individual members and media outlets to ensure that beachgoers are offered maximum protection and the best possible outcome is achieved for all parties.
Westpac Lifesaver Rescue Helicopter Service
SLSQ's Westpac Lifesaver Rescue Helicopter Service is manned by both full-time and volunteer crewmembers.
Helicopter crewmembers actively and regularly participate in helicopter patrols along South East Queensland's coastline, monitoring for swimmers in distress and/or other incidents unfolding on the beach.
All crewmembers are proficient in surf jump/static line and basic down-the-wire hoist operations. This ensures they play a key role in helicopter rescues, entering the water to directly assist swimmers in need.
Who can be a Lifesaver?
Anyone! Lifesaving is for the young and young at heart, alike. Children as young as 13 years of age can complete their Surf Rescue Certificate, or SRC.
The SRC provides participants with the skills and knowledge of basic patrolling and surf awareness in order to be able to participate in lifesaving operations and act in the role of Water Safety Personnel.
Individuals aged 15 years and over can become lifesavers by completing a Bronze Medallion course. The Bronze Medallion course provides participants with the skills and knowledge of patrolling and surf awareness in order to be able to participate in lifesaving operations. This is the core award to be a surf lifesaver in Australia.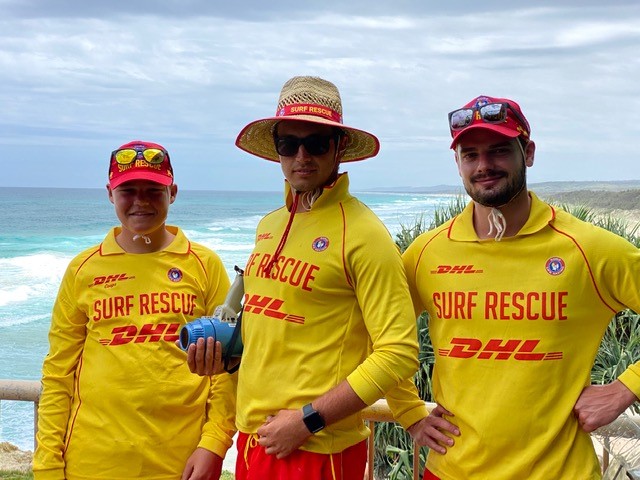 Lifesaving Frequently Asked Questions
What training is available for members involved in lifesaving?
There are additional free courses for active patrol members. These include Advanced Resuscitation Techniques which equip you with the skills and knowledge of oxygen, airway management devices, suction and automated external defibrillators during resuscitation.
The Inflatable Rescue Boat Crew certificate allows you to conduct patrols and rescues in one of our IRBs. Other courses include the Silver Medallion in Beach Management to become Patrol Captain and lead your own patrol team and ensure that rescues and beach operations are successfully completed in the most efficient and safe manner.
What days of week and times do lifesaving activities happen?
Each lifesaver typically patrols once every three weeks on either a Saturday afternoon, Sunday morning or Sunday afternoon. A patrol lasts for approximately 5 hours.
What is the process to become a lifesaver?
Individuals must be a financial member of the club and complete either a Surf Rescue Certificate or Bronze Medallion course.
Do lifesaving activities go ahead in any weather?
Yes. In cases of severe weather, such as electrical storms, lifesavers close the beach and return to the comfort and safety of the clubhouse to conduct a surveillance patrol where they can still observe the beach.
Can lifesaver members compete in carnivals?