Members
2021-22 Membership
Nipper Family

Membership Fees
Sign-on for the 2021/22 Nipper season has now closed.
Due to the number of nippers already signed-on, and our requirement to comply with our COVID Safe plan, we are not able to accept any new nippers for this 2021/22 season.
Please email the Junior Activities Secretary at  jasecretary@pointlookoutslsc.com.au for Sign-On information for the 2022/23 season
Senior

Membership Fees

Returning volunteer lifesavers simply need to attend a skills maintenance session. The Club Captain will release the date for this session prior to the season commencing. Lifesavers do not need to attend a sign-on day and can simply use the online system to sign-up and make payment.
Individual Fees
| | |
| --- | --- |
| Active Membership | $85 |
| Non-Active Membership | $100 |
| Associate Membership | $130 |
| Concession Membership | $100 |
| Life Member/Honorary Memberships | $0 |
Family Membership Fees
Includes children under 18, who are Active Jnr, Active Cadet and Junior Activities (Nippers) children.
Please see above definitions for correct membership categories.
2 x Parent Families
2 x Active Parents
$210
1 x Active & 1 x Non-Active Parents
$225
2 x Non-Active Parents
$240
1 x Active & 1 x Associate Parent
$255
1 x Non-Active & 1 x Associate Parent
$270
2 x Associate Parents
$300

Single Parent Families
Parent is an Active Member
$135
Parent is a Non-Active Member
$150
Parent is an Associate Member
$180
 
 
PLUS Junior Activities Program Fee
(Capped at 3 children/family)​
$100/child
If you are a renewing Senior Member, you can simply renew your membership by logging into your account in the SLSQ Member's Area.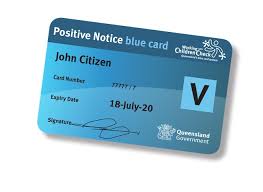 Do you hold a valid Blue Card?
All members who are 18 years old or over, MUST hold a valid Blue Card.
Download our Help document and follow the steps to apply for a new Blue Card, or link your existing Blue Card to the club.
If you have any questions, please contact our Club Administrator at admin@pointlookoutslsc.com.au